What is the marketing funnel and why is it important?
The marketing funnel is a model that represents the journey a customer goes through when making a purchasing decision.
It typically includes four stages:
Awareness
Interest
Decision
Action
Awareness
The awareness stage is the first step in the funnel, where customers are made aware of a product or service. This stage is important because it helps to build brand awareness and establish a presence in the market. Typically, social media platforms like TikTok and Instagram are great places to build awareness. Post creative content that catches the eye and builds intrigue!
Interest
The interest stage is the second step in the funnel, where customers express an interest in a product or service and begin to consider making a purchase. This stage is important because it helps to generate leads and identify potential customers.
Ensuring that your website user journey is optimised is crucial here. Typically, a customer will investigate your brand further and inspect your credibility. It is also important to capture customer data as early as you can and adopting Klaviyo is a brilliant way of doing so! Armed with an email address and a name you can send useful information to a prospective buyer and even entice them further with discounts on their first order.
Decision
The decision stage is the third step in the funnel, where customers make a decision to purchase a product or service. By now, you've done a lot of the hard work and have convinced someone to buy from you – well done!
Action
The action stage is the final step in the funnel, where customers take action and make a purchase. This stage is important because it helps to generate revenue and measure the effectiveness of a marketing campaign. Once Klaviyo has captured the data of the customer at the point of sale, you can then keep them warm with newsletters, updates, product launches and sales! This process allows you to grow the lifetime value of a customer beyond just a single sale and get them coming back for more!
Summary
As you can see, the marketing funnel is a crucial principle to a successful marketing strategy. Understanding the different stages of the customer journey will help you create marketing campaigns that are tailored and more effective to each stage with the needs and preferences of your target audience considered.
If you are looking to kick off your marketing strategy, but aren't sure where you should be focussing, why not speak to us? We have a range of services that offer huge benefits all the way through the marketing funnel. Click the 'Book Now' button at the top of the page to speak to an expert today!
Photo by Campaign Creators on Unsplash
Incredible to Work With

The team have been incredible to work with, really grasping the brand and what we are about. Their knowledge of the digital landscape has been a fantastic support and is reflected in our brand growth and sales. Amersify are proactive, honest, knowledgeable and lovely people to work with.
Amy, COYA Pet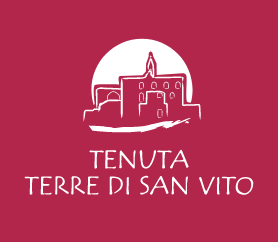 Exceptional Company

Amersify has been the light in a very dark place for a small company like ours. They have held our hands and gently walked us through every step of the Amazon maze. Exceptionally methodical and simplistic, the team are a breath of fresh air. We couldn't have done it without them and would highly recommend their services to all.
Angie, Terre di San Vito
Very Involved – Customer First Attitude!

We worked with Amersify for their Amazon services. Amersify made sure they were very involved in our whole process, from fully setting up our account, to generating A+ content that brought us up the search rankings. They are extremely responsive (even during the time when team members fell ill with Covid) and definitely know how to put the clients first.
Ondrian, 8BITCade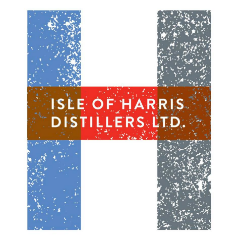 Highly Recommended

Amersify is a fantastic company to work with. Their knowledge, professionalism and drive have made such a difference to our business. They have taken care of us from the start of the process and have never faltered.
Kath, Isle of Harris Distillery

Excellent Service

I'd thoroughly recommend Amersify to any business needing help to navigate and succeed on Amazon.
Kirstine, Altitude Gin

Exceeded Expectations

We have worked with Amersify for a while now and can say that we are very impressed with how our business is growing. Amersify understood our brief and how we wished to develop our brands with their help. So far, Amersify is exceeding our expectations.
Paul, Iconic Distro
Brilliant, Professional Experience

We've had a brilliant experience with Amersify, together we've developed and expanded our Amazon offering and sales and we're excited to see how far we can take our account. They've been very professional, have lots of expertise and we have a great working relationship - something we've struggled to find! Definitely recommend.
Emily, Seedball
Highly Recommended

Amersify have been brilliant to work with. Their expertise in onboarding us with Amazon and knowledge of the platform have been invaluable.

We have seen immediate results and forecast great growth while working with Amersify. I would highly recommend them to anyone wanting to add Amazon as a key revenue stream to their business.
Louis, Pink Marmalade Gin