Is TikTok a good place for marketing your product?
You are probably here for one of three reasons…
You have heard of TikTok, but don't know anything about it
You know that everyone is talking about TikTok but you don't know how to monetise it for your brand
You think that TikTok is just full of kids doing silly dances, so why should you care about it?
Well, for the noobies, let's start off with the basics. TikTok is a social media platform, primarily used for sharing short-form videos. These typically include trending music, dance moves and amusing comedy sketches. It has become particularly popular amongst younger users and has gained a reputation as a place to discover and share creative content.
Over the last couple of years, early adopters in the marketing industry have seen the potential of TikTok and are now utilising it as a platform to shout about their brand, products and ethos – and with great impact! TikTok is now used by many as a search engine to rival Google! If you are looking for a topic, answer, or how-to-guide – then it is probably on TikTok!
But is TikTok for you? The first question to ask yourself will depend on your target audience and the nature of your product. Do you understand your demographic, their location and their age range? If the answer is yes and this audience is active on TikTok, then it could be a fantastic platform for marketing your product.
Let's dive a little deeper.
So who uses TikTok? According to data from the Pew Research Centre, as of October 2020, TikTok was used by around 45% of U.S. adults between the ages of 18 and 29 and around 34% of U.S. adults between the ages of 30 and 49. The platform was also used by around 21% of U.S. adults between the ages of 50 and 64 and around 9% of U.S. adults 65 and older.
So TikTok is not just for kids?
…No! This is one of the greatest misconceptions about the platform. In fact, 37% of TikTok users have a household income of $100k or more per year. On top of this, the engagement figures are unrivalled. The average TikTok user spends 1 day a month glued to the app! Yep, a whole 24 hours every 30 days are spent consuming content. This is more than any other social media app. To put this into context, the nearest is Facebook at (only) 16 hours.
The platform has grown its user base by 50% over the last 12 months (2021 v 2022) and this continues to rise. So although there are a lot of silly dances moves on the platform, there is also a huge scope for attracting new people to your brand.
It's not that straight forward though. You also need to consider the overall goals of your marketing campaign and whether TikTok aligns with those. Although some content creators do make fantastic sums of money through TikTok, it is likely not going to be an overnight success.
It is important to remember that primarily, TikTok (and most social media platforms) should be considered as 'top-of-funnel' marketing. Content is used to build awareness amongst an audience which fills the 'top' of your 'funnel' with new, interested customers (check out our other blog article here if you want to read more about the marketing funnel). This audience is then kept warm through relevant, interesting content which puts you front of mind.
A bit like throwing undercooked spaghetti at the wall to see if it has cooked, you need to take time to understand what content is working for your audience. If you are marketing a service, you may need to build trust and show thought leadership in your space. If you have a product, you may need to highlight its USPs in a subtle (less salesy) way in order to build a following.
That being said, 60% of TikTok users have stated that they've purchased something as a result of seeing it on the platform. To back up this claim, the trending hashtag '#TikTokMadeMeBuyIt' has been viewed over 7.4b times!
In summary then, TikTok can be a brilliant, creative place for marketing your brand, service or product. However, it is important to understand your audience and be willing to test out different types of content which showcase your product or service in a way that resonates with them. It may not be the ideal platform for all marketing campaigns and it's important to carefully consider your goals and target audience before deciding whether to use TikTok as part of your marketing strategy.
If you do throw your figurative spaghetti at the wall and it does stick, then welcome to the big leagues! Nailing content which resonates with an audience on TikTok will open up a totally new trove of potential leads and customers. Double down on the content that works, create fun and informative videos and watch your follower count and views rise.
If you are interested in learning whether TikTok is right for you, why not click the book a call button at the top of the page and speak to our team of experts! We have some brilliant case studies and we can create bespoke scripts and campaigns designed to get you #viral!
Photo by Solen Feyissa on Unsplash
Incredible to Work With

The team have been incredible to work with, really grasping the brand and what we are about. Their knowledge of the digital landscape has been a fantastic support and is reflected in our brand growth and sales. Amersify are proactive, honest, knowledgeable and lovely people to work with.
Amy, COYA Pet
Brilliant, Professional Experience

We've had a brilliant experience with Amersify, together we've developed and expanded our Amazon offering and sales and we're excited to see how far we can take our account. They've been very professional, have lots of expertise and we have a great working relationship - something we've struggled to find! Definitely recommend.
Emily, Seedball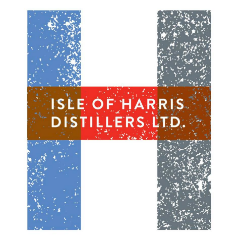 Highly Recommended

Amersify is a fantastic company to work with. Their knowledge, professionalism and drive have made such a difference to our business. They have taken care of us from the start of the process and have never faltered.
Kath, Isle of Harris Distillery

Excellent Service

I'd thoroughly recommend Amersify to any business needing help to navigate and succeed on Amazon.
Kirstine, Altitude Gin
Highly Recommended

Amersify have been brilliant to work with. Their expertise in onboarding us with Amazon and knowledge of the platform have been invaluable.

We have seen immediate results and forecast great growth while working with Amersify. I would highly recommend them to anyone wanting to add Amazon as a key revenue stream to their business.
Louis, Pink Marmalade Gin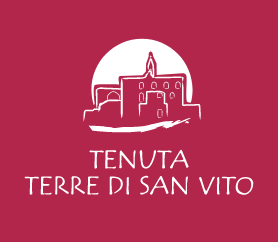 Exceptional Company

Amersify has been the light in a very dark place for a small company like ours. They have held our hands and gently walked us through every step of the Amazon maze. Exceptionally methodical and simplistic, the team are a breath of fresh air. We couldn't have done it without them and would highly recommend their services to all.
Angie, Terre di San Vito

Exceeded Expectations

We have worked with Amersify for a while now and can say that we are very impressed with how our business is growing. Amersify understood our brief and how we wished to develop our brands with their help. So far, Amersify is exceeding our expectations.
Paul, Iconic Distro
Very Involved – Customer First Attitude!

We worked with Amersify for their Amazon services. Amersify made sure they were very involved in our whole process, from fully setting up our account, to generating A+ content that brought us up the search rankings. They are extremely responsive (even during the time when team members fell ill with Covid) and definitely know how to put the clients first.
Ondrian, 8BITCade