Is Amazon FBA Still Worthwhile?
Amazon FBA (Fulfilment by Amazon) is a fulfilment option offered by Amazon that allows sellers to store their products in Amazon's fulfilment centres and have Amazon handle the shipping, delivery, and customer service for their orders.
Whether or not Amazon FBA is worthwhile for a seller depends on a number of factors, including the seller's product and business goals, the seller's resources and the capacity to handle fulfilment themselves. Sellers also need to consider their target market, their competition and whether Amazon fits into their business model.
Benefits of Amazon FBA:
Convenience: Amazon FBA handles the storage, picking, packing and shipping of orders, allowing sellers to focus on other aspects of their business.
Prime eligibility: Products fulfilled by Amazon are eligible for Amazon Prime. With 60% of Amazon shoppers clicking the Prime filter, having a Prime badge can increase the visibility and appeal of your products to a large, loyal customer base.
International shipping: Amazon FBA handles customs and duties for international orders, making it easier for sellers to expand their business internationally.
Returns: Amazon FBA handles returns and exchanges on behalf of sellers, which can reduce the workload and potential liability for sellers.
Downsides of Amazon FBA:
Fees: Although they are competitive, Amazon FBA charges fees for storage, fulfilment and other services, which can cut into a seller's profits.
Limited control: By using Amazon FBA, sellers give up some control over their fulfilment process, which can be a concern for some sellers, especially with quality control and when checking returns.
Competition: Using Amazon FBA can make it easier for sellers to compete with larger businesses, but it also means that sellers are competing with all other FBA sellers, which can be more challenging in some categories where they are extremely competitive.
Whether or not Amazon FBA is worthwhile for you will depend on your specific circumstances and business goals. It may be worth considering as a fulfilment option, but it's important for you to carefully weigh the potential benefits and drawbacks before making a decision.
In our experience, Amazon FBA is a fantastic platform to launch your brand and scale your sales. It is time-consuming and expensive to find a fulfilment partner and you likely won't get that all-important Prime badge either!
We manage millions of pounds worth of sales for our Amazon clients through FBA each year, so if you'd like to learn more or speak to one of our experienced Amazon experts, then why not click the 'Book Now' button at the top of the page!
Photo by ANIRUDH on Unsplash

Exceeded Expectations

We have worked with Amersify for a while now and can say that we are very impressed with how our business is growing. Amersify understood our brief and how we wished to develop our brands with their help. So far, Amersify is exceeding our expectations.
Paul, Iconic Distro
Very Involved – Customer First Attitude!

We worked with Amersify for their Amazon services. Amersify made sure they were very involved in our whole process, from fully setting up our account, to generating A+ content that brought us up the search rankings. They are extremely responsive (even during the time when team members fell ill with Covid) and definitely know how to put the clients first.
Ondrian, 8BITCade
Incredible to Work With

The team have been incredible to work with, really grasping the brand and what we are about. Their knowledge of the digital landscape has been a fantastic support and is reflected in our brand growth and sales. Amersify are proactive, honest, knowledgeable and lovely people to work with.
Amy, COYA Pet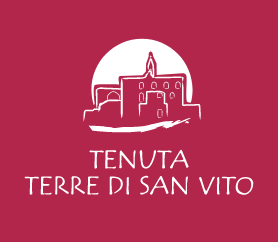 Exceptional Company

Amersify has been the light in a very dark place for a small company like ours. They have held our hands and gently walked us through every step of the Amazon maze. Exceptionally methodical and simplistic, the team are a breath of fresh air. We couldn't have done it without them and would highly recommend their services to all.
Angie, Terre di San Vito
Brilliant, Professional Experience

We've had a brilliant experience with Amersify, together we've developed and expanded our Amazon offering and sales and we're excited to see how far we can take our account. They've been very professional, have lots of expertise and we have a great working relationship - something we've struggled to find! Definitely recommend.
Emily, Seedball

Excellent Service

I'd thoroughly recommend Amersify to any business needing help to navigate and succeed on Amazon.
Kirstine, Altitude Gin
Highly Recommended

Amersify have been brilliant to work with. Their expertise in onboarding us with Amazon and knowledge of the platform have been invaluable.

We have seen immediate results and forecast great growth while working with Amersify. I would highly recommend them to anyone wanting to add Amazon as a key revenue stream to their business.
Louis, Pink Marmalade Gin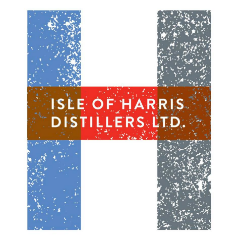 Highly Recommended

Amersify is a fantastic company to work with. Their knowledge, professionalism and drive have made such a difference to our business. They have taken care of us from the start of the process and have never faltered.
Kath, Isle of Harris Distillery