Should I outsource my marketing to an agency?
Choosing whether to outsource your marketing to an agency is a decision that many business owners will face and will depend on a variety of factors; your business's size, budget, goals and in-house marketing capabilities.
Making that decision can feel overwhelming so we've compiled a quick list of considerations before outsourcing to a marketing agency.
Choosing a Marketing Agency:
Expertise: Marketing agencies typically have a team of experts with a wide range of skills and experience depending on their niche. If you do not have the in-house resources, outsourcing your marketing to an agency can provide you with immediate access to this expertise. Finding the skill you need through an internal head is time-consuming and challenging. Many candidates may have a broad range of skills but lack the in-depth knowledge that your business is desperate for. In addition, any decent agency will be informed and trained on the latest trends and skills; something many in-house teams fail to do.
Time: Marketing can be time-consuming, especially if you are trying to manage it on top of running your business. If you or your team are over-utilised and do not have the time to devote to marketing, outsourcing your marketing can free up a tonne of time to focus on other areas of your business. Don't forget the old mantra of 'work on your business, not in your business!'
Cost: Outsourcing your marketing to an agency can be very cost-efficient, especially if you are looking for highly specialised services when compared to managing it in-house. It can also be more cost-effective in the long run if the agency is able to generate a good return on investment from its marketing efforts. However, it is important to note that some marketing agencies can be very expensive, so it is crucial to pick wisely!
Control: When you outsource your marketing to an agency, it is reasonable to expect that you will be giving up some control of your marketing efforts. It is important to choose an agency that understands your business, shares your goals and vision and sets clear expectations and communication channels. It is vital that your marketing efforts are aligned with your overall business strategy.
Working with a marketing agency can be a fast and effective option if you lack the time, expertise, or resources to manage your marketing in-house. Businesses looking to scale or step up need the right skills in the right place at the right time. However, it is important to carefully consider the costs and experience of potential agencies, ensuring that they align with your values and strategic direction.
If you would like to learn how Amersify supports businesses with their marketing needs, why don't you get in touch? We offer highly competitive packages across a range of services, such as Amazon, Google, Social media, content creation, video and photography, graphic design and email marketing!
Click the 'Book a Call' button at the top of the page to speak to one of our team today – we'd love to chat!

Exceeded Expectations

We have worked with Amersify for a while now and can say that we are very impressed with how our business is growing. Amersify understood our brief and how we wished to develop our brands with their help. So far, Amersify is exceeding our expectations.
Paul, Iconic Distro
Very Involved – Customer First Attitude!

We worked with Amersify for their Amazon services. Amersify made sure they were very involved in our whole process, from fully setting up our account, to generating A+ content that brought us up the search rankings. They are extremely responsive (even during the time when team members fell ill with Covid) and definitely know how to put the clients first.
Ondrian, 8BITCade
Brilliant, Professional Experience

We've had a brilliant experience with Amersify, together we've developed and expanded our Amazon offering and sales and we're excited to see how far we can take our account. They've been very professional, have lots of expertise and we have a great working relationship - something we've struggled to find! Definitely recommend.
Emily, Seedball

Excellent Service

I'd thoroughly recommend Amersify to any business needing help to navigate and succeed on Amazon.
Kirstine, Altitude Gin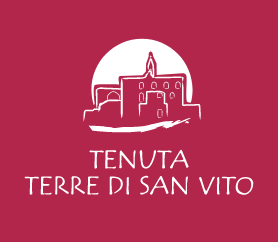 Exceptional Company

Amersify has been the light in a very dark place for a small company like ours. They have held our hands and gently walked us through every step of the Amazon maze. Exceptionally methodical and simplistic, the team are a breath of fresh air. We couldn't have done it without them and would highly recommend their services to all.
Angie, Terre di San Vito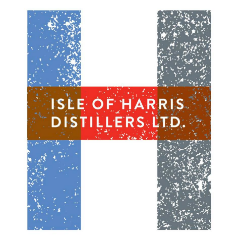 Highly Recommended

Amersify is a fantastic company to work with. Their knowledge, professionalism and drive have made such a difference to our business. They have taken care of us from the start of the process and have never faltered.
Kath, Isle of Harris Distillery
Highly Recommended

Amersify have been brilliant to work with. Their expertise in onboarding us with Amazon and knowledge of the platform have been invaluable.

We have seen immediate results and forecast great growth while working with Amersify. I would highly recommend them to anyone wanting to add Amazon as a key revenue stream to their business.
Louis, Pink Marmalade Gin