Seedball
Seedball help and inspire people to grow native wildflowers to increase bee, butterfly and garden wildlife populations.
An increase of 174% in sales and 190% in revenues YoY, massively exceeding the clients targets.
Read more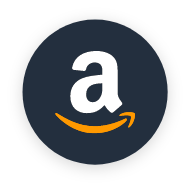 Seedball had been selling its large catalogue of products on Amazon for a couple of years, with some success. However, that performance had dropped in recent months and they wanted to return to their previous position and then progress beyond it.
We were also tasked with transitioning the brand across from an old selling account, onto a new one, where all the assets and campaigns could be refreshed and kicked off with new vigour.
After our initial account audit, we were able to identify many elements that required optimisation. We were then able to create a plan of action:
Listing Optimisation
We completed thorough keyword and competitor research across the whole product range, identifying keywords that we were not previously targeted. This enabled us to rewrite the copy for the titles and descriptive elements, boosting keyword indexing and product relevancy, increasing click-throughs and conversion rates.
Storefront
We completely renovated the Seedball Amazon storefront, ensuring that the company ethos and fun branding were reflected. This gave us additional firepower when utilising display ads and driving tra c to the store.
Image Stack Optimisation
For new prospective customers, it was important to clearly explain the USPs and benefits of purchasing Seedball products. We created fun and informative infographics which highlighted key features with product pull-outs, giving the customer more confidence to purchase.
A+ Content
In line with the new storefront and infographics, we created highly visual A+ content designs, further detailing the benefits and 'how-tos' of the Seedball range. In conjunction with the other new digital assets, it presented a strong brand image with a clear company and product purpose.
Account Management
After optimisation, our Amazon performance team set to work on creating e ective and e cient ad campaigns. We created an array of SKAG campaigns which targeted previously high-performing keywords alongside a set of new campaigns, which focussed on competitor products and new keywords, previously left untouched.
"We've had a brilliant experience with Amersify, together we've developed and expanded our Amazon offering and sales and we're excited to see how far we can take our account. They've been very professional, have lots of expertise and we have a great working relationship – something we've struggled to find! Definitely recommend."
Emily, Seedball
Sales

174% increase

Revenue

190% increase

Impressions

8.7m increase

Conversions

44% increase